Our Consultants
Contact us if you wish to book a certain specialist from our team below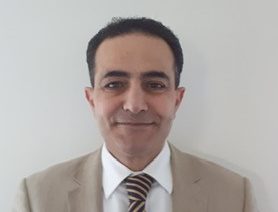 Mr Haitham Abunasra,
MBchB, MD, FRCS (CTh)
Consultant Cardiac Surgeon
Mr Abunasra graduated from Glasgow University in 1994, after which he undertook General Surgery training in the West of Scotland and Cardiothoracic training in London. He became a Fellow of The Royal College of Physicians and Surgeons of Glasgow in 1998.
He was later awarded a Doctorate of Medicine from Imperial College, London in 2004 following research into Gene Therapy for Myocardial Ischaemia Reperfusion Injury at Harefield Hospital, under the supervision of Professor Sir M Yacoub.
He completed East Midlands Specialist Cardiothoracic Surgery Training between 2002 and 2010, and was awarded an Intercollegiate Certificate FRCS(C-Th) in 2009 and UK Certificate of Completion of Specialist Training in 2010.
He was first appointed as Locum Consultant Cardiothoracic Surgeon at Glenfield Hospital, Leicester in January 2011, and has also been a Locum Consultant Cardiothoracic Surgeon at the Manchester Heart Centre, Manchester Royal Infirmary since September 2012.
Our Cardiology services provide diagnostic and treatment across a wide range of cardiac illnesses and diseases including:
Stable Angina
Cardiomyopathy
Ischaemic Heart Disease
Heart Rhythm Disturbances
High Blood Pressure
Syncope/pre-syncope
We also offer the following diagnostic tests:
Electrocardiogram [ECG]
Our electrocardiogram (ECG) service helps to detect cardiac (heart) abnormalities by measuring the electrical activity generated by the heart as it contracts.
Echocardiogram
Our Echocardiogram diagram service uses a probe to takes pictures of your heart using ultrasound to detect problems with your heart's valves and chambers and to assess how well your heart pumps blood.
Holter Monitoring
Our Holter Monitoring service records the electrical activity of the heart over a period of time on an outpatient basis to detect abnormal heartbeat or rhythm.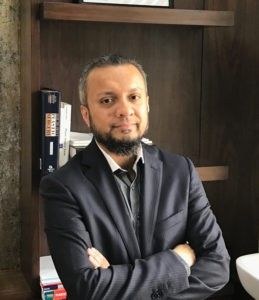 Dr Sajjad Ali
Neurophysiologist & Neurologist
Dr Ali is a Neurophysiologist & Neurologist with national and international experience.
He is able to provide the following medical diagnostics:
Electro Encephalography
Routine EEG
Sleep Deprived EEG
Ambulatory EEG
Home Video EEG
Nerve Conduction Study/ Electromyography (NCS/EMG)
Single-Fiber Electromyography (SF/EMG)
Evoked Potentials (EPs)
Somatosensory evoked potential (SSEP)
Visual evoked potential (VEP)
Brainstem auditory evoked potential (BAEP)
Intra-operative Neuro-monitoring (IONM)
Sleep Studies
Polysomnography (PSG)
Multiple sleep latency test (MSLT)
Overnight pulse oximetry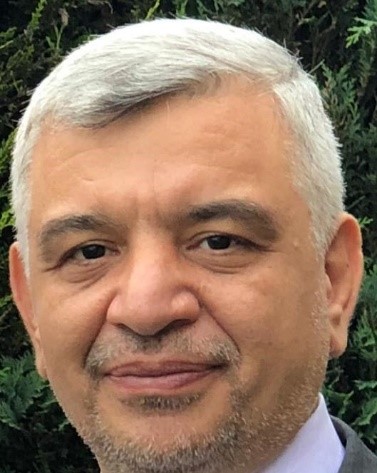 Mr Riyadh Almasharqah,
M.B.B.S., F.R.C.S.I, MSc
Mr Almasharqah has worked in various Regional Plastic Surgery and Burn Units across the UK and abroad, currently working as a Locum Consultant Burn and Plastic Surgeon in Queen Elizabeth Hospital Birmingham.
Mr Almasharqah has worked closely with various teams in plastic surgery and he has gained extensive experience in deferent surgical procedures.
He also has experience in rejuvenation treatments using all types of laser.
Qualifications:   
M.B.B.S. 1994 King Edward Medical College, Lahore, Pakistan
F.R.C.S.I 2003
MSc in Microvascular Reconstruction University of Barcelona (2014-2016)
BTEC (Level 4) 2014 (Principles of Laser & Associated Aesthetic Therapies) Royal College of Surgeons of Ireland.
We are able of offer the following procedures:
Skin cancers and benign skin lesions excision
Skin Tags (acrochordons
Dermatofibrom
Milia treatment
Epidermoid cyst
Lipoma treatment
Wart and Verruca removal procedures
Scar treatments
Hyperhidrosis (excessive sweating)
Laser Treatment for Vascular lesions Telangiectasia,  Venous lakes and Rosacea Laser treatment for Facial rejuvenation
Non-surgical cosmetic treatment, anti ageing injectables like Botox and Dermal Fillers
Carpal tunnel Decompression.
Mr Atef El-Kholy,
MB BCh, FRCS (Ed), FRCS (Orl-Hns)
Consultant Ear, Nose and Throat Surgeon
Mr El-Kholy completed his surgical training at West Midlands, Glasgow, and Northwest Teaching Hospitals. Prior to his present appointment, he was a Consultant and Head of Department for 10 years at a prominent teaching hospital in Saudi Arabia, responsible for the care of, among others, the Saudi Royal Family and visiting diplomats.
We are pleased to offer the following procedures:
Balloon sinuplasty for chronic sinusitis
Ear pinning (pinnaplasty)
Earwax removal
Grommets insertion (glue ear treatment)
Hearing
Laryngoscopy investigation
Microsuction
Neck lumps
Septoplasty surgery
Sinus surgery (functional endoscopic sinus surgery or FESS)
Swallowing difficulties (Dysphagia)
Tinnitus
Tonsillectomy for adults
Tonsillectomy and adenotonsillectomy for children
Cosmetic surgery
* Ear pinning (pinnaplasty)
* Nose reshaping (rhinoplasty)
In addition, we are also able to provide an Audiology service which includes hearing loss clinics.
Dr Magdi El-Omar,
Dr El-Omar is a Consultant Interventional Cardiologist at the Manchester Heart Centre and Honorary Senior Lecturer at the University of Manchester.
He graduated from St Bartholomew's Hospital, London in 1988, and undertook his postgraduate General Medical training in London and Oxford. He completed his General Cardiology training in Birmingham, Oxford and Wales, and undertook two years of basic science research in Diabetic Cardiomyopathy as a British Heart Foundation Junior Research Fellow, leading to the award of an MD degree from University of London.
Dr El-Omar specialised in coronary intervention in the USA, including a two and a half year Clinical/Research Fellowship at the Cardiovascular Research Foundation and the New York University Medical Centre, New York.  During his time there, he worked closely with leaders in the field, including Dr Greg Stone, Dr Martin Leon and Dr Gary Roubin.
Dr El-Omar has published widely in clinical and basic science research and has authored circa 70 peer-reviewed manuscripts, many in high-impact factor journals.
Our Cardiology services provide diagnostic and treatment across a wide range of cardiac illnesses and diseases including:
Stable Angina
Cardiomyopathy
Ischaemic Heart Disease
Heart Rhythm Disturbances
High Blood Pressure
Syncope/pre-syncope
We also offer the following diagnostic tests:
Electrocardiogram [ECG]
Our electrocardiogram (ECG) service helps to detect cardiac (heart) abnormalities by measuring the electrical activity generated by the heart as it contracts.
Echocardiogram
Our Echocardiogram diagram service uses a probe to takes pictures of your heart using ultrasound to detect problems with your heart's valves and chambers and to assess how well your heart pumps blood.
Holter Monitoring
Our Holter Monitoring service records the electrical activity of the heart over a period of time on an outpatient basis to detect abnormal heartbeat or rhythm.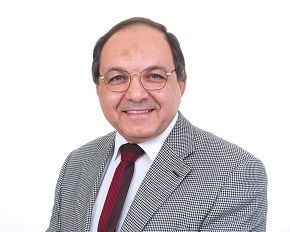 Dr. Maged Gharib
MBChi, MSc, MD, FRCP, FRCPath
Dr. Gharib is a senior Consultant Haematologist and has been Consultant Haematologist since 2005. He has a long experience in diagnosing and treating various benign and malignant blood disorders including leukaemia, lymphomas and myelomas in both adults and children.
He is the local Principal Investigator for the first national trial looking at treating cancer induced thrombosis with the new oral anti-coagulant, Rivaroxaban.
At Chequers we have an onsite laboratory, under the clinical supervision of Dr Gharib offering the following services both to our patients and to GPs and Clinicians across the North West.
Covid 19 Testing [PCR] – Info to follow

Biochemistry Lab Services
Clinical Chemistry is used to  analyse samples of body fluids such as blood, urine and CSF. to help clinicians in the diagnosis and monitoring of disease.
What does the service provide?
The Service is to aid the identification and prevention with the management of illnesses and diseases in the body for example diabetes, thyroid problems, infertility, heart attacks, meningitis and cystic fibrosis.
 Blood Test / Phlebotomy
If you attend for a blood test you will meet one of our Phlebotomists who is a qualified healthcare worker trained in taking blood samples with the minimum of discomfort. They appreciate that some patients may be nervous about these tests, but will do everything possible to make it as quick and stress-free.
Haematology
Non-malignant:
Hereditary disorders – Haemoglobinopathies, membrane defects.
Acquired disorders – Anaemia's, immune cytopenias, marrow failure syndromes.
Coagulation and thrombotic disorders.
Malignant:
Acute and chronic leukaemia's.
Lymphoma/lymphoproliferative disorders.
Myeloma/plasma cell dyscrasias.
Myeloproliferative disorders.
Myelodysplastic syndromes.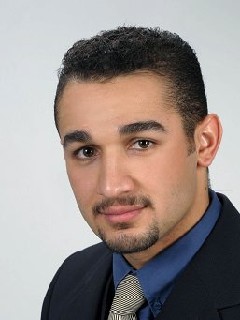 Dr. Alaa Hilles
Dr Hilles has over 10 years' experience in Interventional Radiology and reports on:
Plain X-rays
CT scans of the head, neck, chest, abdomen and pelvis
MRI of the head and spine
Vascular imaging in all modalities. (Angiography, CT and MRA)
Ultrasound of the abdomen, pelvis, thyroid, and small parts (eg. thyroid gland, testes, etc.)
Qualifications:   
Medical Diploma, Medical University Wroclaw – 2004
Degree Specialisation in Family Medicine in Wroclaw 2010
Degree in Specialisation -European Board of Radiology – 2015
Vascular and Interventional Radiology Wroclaw – 2016
Dr Hilles will provide clinical advice on diagnostics within the following: 
Catheter Angiography
Angioplasty and Vascular Stenting
CCA, ICA, SCA, CIA, EIA, SFA, RA, BTK
Aortic stent graft placement. EVAR [Endovascular Aneurysm Repair]
Catheter Embolization
Catheter-directed Thrombolysis
Chemoembolization
Dialysis and Fistula/Graft Declotting and Interventions
Inferior Vena Cava Filter Placement and Removal
Percutaneous Abscess Drainage
Uterine Fibroid Embolization
Varicocele Embolization
CT and Ultrasound guided biopsy
Additional advice is available in relation to:
Central Venous Access
ECG examination and its interpretation
Indirect cardiac massage and artificial respiration (CPR)
Intravenous, intramuscular and subcutaneous injections
Urinary bladder catheterization.
Dressing change, elimination of sutures and drains.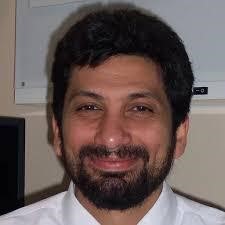 Mr Basem A Khalil
Mr Basem A Khalil is an experienced Consultant Paediatric Surgeon in the NHS. He trained at Alder Hey Children's Hospital in Liverpool and the Royal Manchester Children's Hospital in Manchester. In addition, he did a paediatric transplant surgery fellowship at the Birmingham Children's Hospital.
Mr Khalil is also a public health expert and holds a Masters in Public Health from the University of Liverpool and a PhD in Public Health from the University of Gloucestershire in addition to a Masters degree in Finance (Economic Policy) from the University of London. He is an Honorary Senior Lecturer in Public Health at the University of Salford.
Mr Khalil has widely published in international peer–reviewed journals and has numerous international presentations. In addition, he has lectured widely internationally in the Middle East and in the United States of America.
Our Paediatric service provides a range of medical and minor surgical clinics for children.  This includes, but is not limited to:
Respiratory diseases
Musculoskeletal
Gastroenterology
Urology
Heart treatments
We are privileged to have a senior NHS Paediatric Consultant who personally provide surgical consultations and appropriate day case surgery (not requiring general anaesthetic).
Mr Marghoob,
MBBS, FRCS, Dip Urology
Working in the NHS for the past 31 years. Infant circumcision for the last 25 years.
Currently Consultant Urologist at the Royal Oldham Hospital and Rochdale Infirmary.
This service is for all adult patients, male and female, either referred in by their GP or seen as an emergency with benign and malignant conditions of the urinary tract (kidney, ureter, bladder, prostate, urethra and testes) or the male reproductive system (penis, testicles, fertility, impotence).
We offer a full range of urological assessment, diagnosis and treatment in the following areas:
Bladder Problems
Testicular Problems
Ejaculation Problems
Kidney Problems
Prostate Disease
Urinary Incontinence
Urinary Infection
Erectile Dysfunction
Vasectomy
Male Circumcision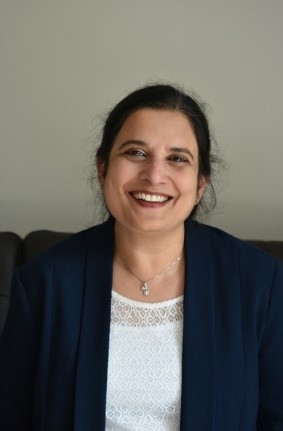 Miss Khashia Mulbagal,
MBBS, DGO, MRCOG, FRCOG.
Miss Mulbagal graduated in India and has 20 years' experience as a Gynaecologist. She has been a Consultant Obstetrician & Gynaecologist at Royal Bolton Hospital for the past 10 years.
Miss Mulbagal is the lead of the early pregnancy unit and deals with complex early pregnancy problems.
She has a special interest in high-risk pregnancies, medical disorders complicating pregnancy, out-patient hysteroscopy and Postmenopausal bleeding clinics.
She is also trained in providing ultrasound scan services for women.
Gynaecology and Obstetrics is the medical practice dealing with the health of the female reproductive system.  Almost all modern gynaecologists are also obstetricians specialising in the care of women during pregnancy and childbirth.
We are able of offer treatments across a wide range of gynaecological illnesses and diseases including heavy periods or abnormal bleeding, pelvic pain, uterine fibroids, endometriosis and vaginal discharge, menopause, hormone problems, contraception and infertility.
This includes the following procedures:
Outpatient Hysteroscopy
Diagnostic laparoscopy
Endometrial ablation
Endometrial biopsy
Insertion of ring pessaries / Gelhorn pessaries
Insertion of Mirena coil
Cervical smears, cervical biopsy and vulval biopsies
Sacrospinous fixation
Pelvic Ultrasound
Sonohysterography
Dr Masoud Shebani,
EGBH, MRCP (UK), Professional & Linguistic Assessment Board (PLAB), MB.BCh
Dr Shebani has extensive experience in diagnostic and therapeutic endoscopy with over 50,000 endoscopies performed with competency in difficult colonoscopy/complex polyp management, Endoscopic mucosal resection (EMR/ESD), management of acute GI bleeding and endoscopic perforations, Stricture dilatation and Stent placement (oesophageal/pyloric/biliary/colonic) and PEG/PEJ insertion.
Dr Shebani is on the JET register as a trainer in endoscopy. He is accredited in advanced colonoscopy, and has been involved with colorectal screening in his early career.
He has developed an interest in endoscopic mucosal resection of large and advanced colonic polyps/early cancer and upper GI lesions.
He was the Team leader for Clinical Nutrition at Walsgrave Multidisciplinary Nutrition Team (1998-2006).
An endoscopy is when a Clinician inserts a tool called an endoscope into a person's body.  Most endoscopes are thin tubes with a powerful light and tiny camera at the end.  The endoscope's length and flexibility depends on the part of the body the Doctor needs to see.
Our service is able of offer diagnosis and  treatments across a wide range of illnesses and diseases including:
Oesophago-gastro-duodenoscopy [OGD/Gastroscopy]
A gastroscopy is an examination that allows us to look directly at the upper part of the gastrointestinal tract; the oesophagus (tube that food passes down to reach the stomach); the stomach and around the first bend of the small intestine (duodenum).
In order to do this, a thin flexible tube called a gastroscope or endoscope, which has a light at one end is used. It is passed through the mouth, down the oesophagus and into the stomach by a specially trained doctor or nurse, called an endoscopist.  The tube is thinner than your little finger.  It will not get in the way of your breathing as it passes down your oesophagus and not your windpipe.  Sometimes biopsies (small tissue samples) are taken and sent for analysis. The biopsies are about the size of a match head and will not cause you any pain. You may feel a slight tugging sensation.
Gastroscopy – NHS (www.nhs.uk)
Video Capsule Endoscopy (VCE)
Video Capsule endoscopy is a procedure used to record internal images of the gastrointestinal tract (the inside of your bowel) for use in medical diagnosis.
You swallow a capsule that contains a small disposable camera. The capsule is the size of a large pill. The camera takes thousands of pictures as it travels through your gut. The camera transmits the pictures wirelessly to a data recorder that you wear on your waist.
Sigmoidoscopy / Colonoscopy
Sigmoidoscopy is a minimally invasive medical examination of the large intestine from the rectum through the nearest part of the colon, the sigmoid colon.
There are two types of sigmoidoscopy:
flexible sigmoidoscopy, which uses a flexible endoscope
rigid sigmoidoscopy, which uses a rigid device.
These procedures provide a visual diagnosis of the colon and intestine and can help to diagnose a range of diseases.
Sigmoidoscopy: Purpose, Procedure, and Results (healthline.com)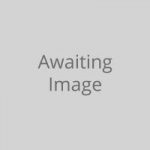 Mr Nasir,
Bachelor of Medicine, Bachelor of Surgery (MBBS), Dip MIS (FRANCE), Fellowship of the Royal Colleges of Surgeons (FRCS General Surgery)
Mr Nasir is on the Specialist Register as a General Surgeon and his sub-specialty practice is in Colorectal Surgery.

He was trained in the Republic of Ireland, Mr Nasir has a Diploma in Laparoscopic Surgery from the University of Strasbourg European Institute of Telesurgery and completed his Fellowship in Laparoscopic Colorectal Surgery at the prestigious Institute Adelaide and Meath Hospital (Tallaght Hospital), Dublin, Ireland.

Over the years, Mr Nasir has pursued a specialist interest in minimally invasive surgery. In the area of general surgery he performs routine laparoscopic cholecystectomies (keyhole surgery to remove the gall bladder), diagnostic laparoscopies and has an interest in keyhole surgery for the treatment groin and abdominal wall hernias.
Mr Nasir enjoys teaching and surgical training, and is active in both local and regional training programmes, as well as having an interest in research and academic surgery.
Key hole Surgery for gall bladder.
Keyhole Surgery for Groin Hernias
Laparoscopic Incisional Hernia Surgery (Keyhole Surgery)
Laparoscopic (keyhole) Surgery for Gallstones
Laparoscopic Adhesiolysis
Laparoscopic Bowel Surgery
Transanal Microscopic Surgery
Inflammatory Bowel Disease Surgery
Rectal Prolapse Surgery
Fistula-in-ano Surgery
Haemorrhoids (Haemorrhoidal Artery Ligation, HALO) Surgery
Colonoscopy
Polypectomy
Colonic & Rectal Cancer Surgery
Diagnostic Laparoscopy